This year, China's nationwide Job Fair for Foreigners was a better success than ever. Job fairs were held across Beijing, Shanghai, Shenzhen, Chengdu and Suzhou between March and May, with hundreds of employers and thousands of job-seekers on the hunt for new opportunities in China.
The Job Fair for Foreigners is a Chinese government backed initiative to recruit talents from across the globe. Since its 2016 conception, the fair has shown great results, and has given new insights into what China-based employers are looking for.

Event times and locations were as follows:
March 30th – Hyatt Regency, Suzhou
April 14th – Shenzhen Convention & Exhibition Center, Shenzhen
April 21st – Sunworld Dynast Hotel, Beijing
April 27th – Swissotel Grand, Shanghai
May 10th – Shangri-La Hotel, Chengdu
Increasing Demand for Foreigners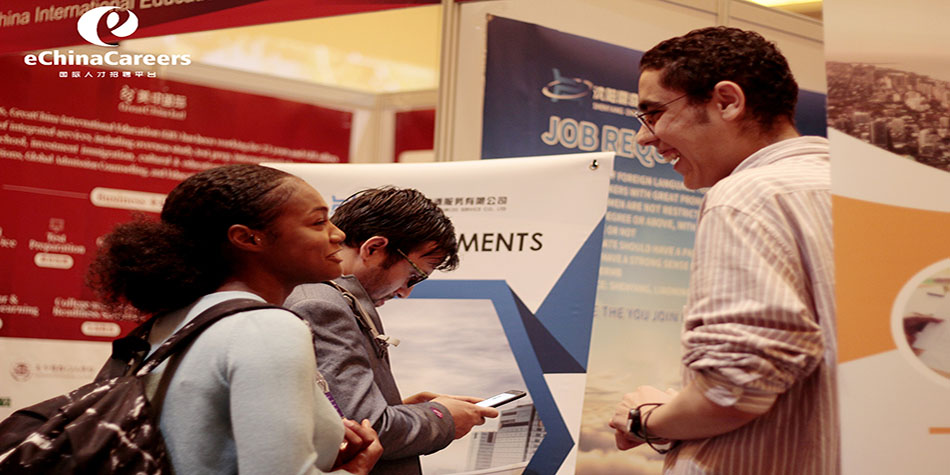 The Job Fair for Foreigners was set up as a response to the increasing demand for foreign talents in the Chinese economy. China has been growing consistently for the past several decades, but it can still be a little difficult for foreign professionals to enter the workforce.
To alleviate this, the Job Fair for Foreigners was created, along with the introduction of new policies and pilot schemes for easing the process of finding employment in China.
Certain regions in China have been designated with special status, allowing for smoother processing of foreign work permits. Some cities, such as Chengdu in central Sichuan, are now offering permanent residence permits for those who meet the correct requirements.
These new plans all aim to increase the amount of foreign professionals in China; the Job Fair for Foreigners is the perfect place to start taking advantage of this new environment that the Chinese government is hoping to foster.
Chengdu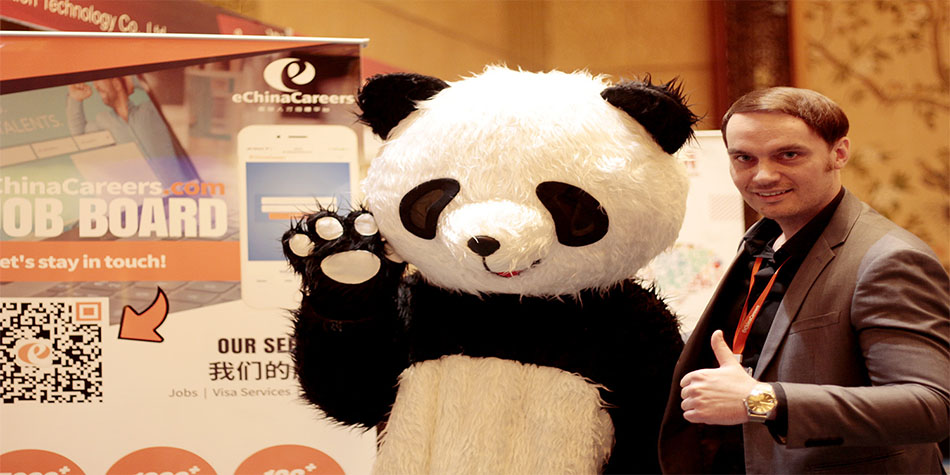 The Job Fair for Foreigners in Chengdu was held at the Shangri-La hotel, where more than 50 employers and hundreds of hopeful job-seekers attended. As a growing economic region in west China, Chengdu is seeing a vibrant rise in high value companies and candidates looking to enter the local jobs market. In particular, there is a demand for talents in high-tech industries including software, biotechnology and other areas of advanced research.
Another sector with perpetually high levels of demand for foreign talent is English teaching, for which nationwide statistics predict constant growth. This means there is a high amount of teaching jobs available, and high salaries to match the demand.
eChinaCareers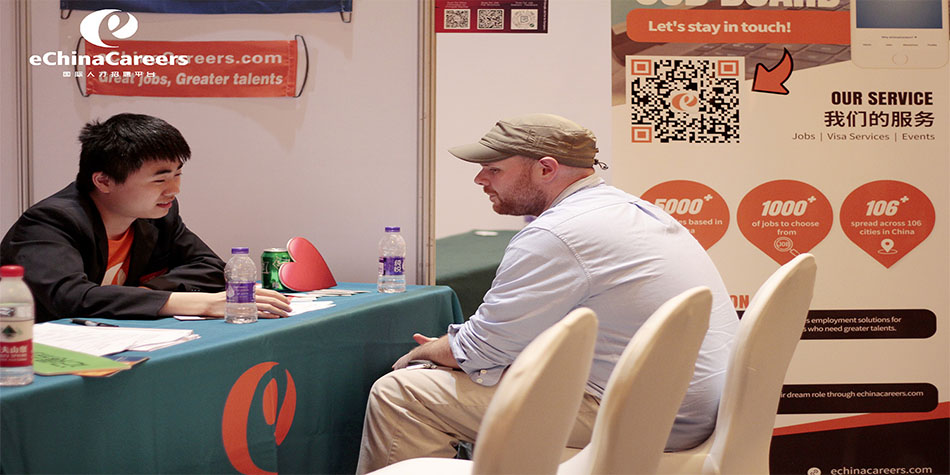 This year eChinaCareers participated at the fair in Chengdu. We were busy from start to finish with new talents looking for opportunities in the region. There was a lot of interest from people looking for jobs in IT and tech, and hopeful candidates in the Marketing and English teaching sectors also showed a high turnout.
The Annual Job Fair for Foreigners
The Job Fair for Foreigners is held every year at spring time, with multiple locations in major cities across the country. This is just before the recruitment season begins, making it one of the most important events of the year for job hunters and recruiters alike.
If you missed this year's event, don't worry! Future events will be listed on our website, and our jobs page is continually updated with new opportunities – echinacareers.com !